COMPOSTING IN PUBLIC SPACES – Sharing What We've Learned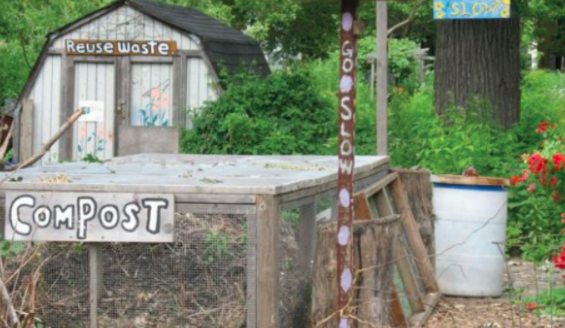 NeighborSpace garden leaders and stakeholders, in partnership with sponsor Hills Brothers Coffee, are hosting two free hands-on community composting education days. Community gardeners and community composters are invited to join us by registering for this free event.
Community and school gardens are public gathering spaces where multiple people participate in various ways. Composting systems in these spaces have to be managed thoughtfully and creatively to be successful. Join us for this very special gathering, where compost education leaders host a fun, hands-on, day-long workshop to share what they've learned along the way.
Northside Workshop: Saturday Nov. 4, 9:30am to 3:00pm

Waters Elementary School
4540 N Campbell Ave
Chicago, IL 60625

Southside Workshop: Saturday Nov. 11, 9:30am to 3:00pm

Montessori School of Englewood
6936 S Hermitage Ave
Chicago, IL 60636
When you attend, you'll get THREE workshops:
Workshop A:   Composting Program Policy: Best and Most Difficult Practices
Signage takes on a new dimension for composting programs as a result of the new Chicago City Composting Ordinance. This session will provide the information a composting program leader needs to know and give opportunity to discuss the subtleties of various composting situations. Designs for signs will be provided.
Workshop B:   Build the Bin, Build the Pile, Build the Compost!
Work with a Team to Build a 5 ft x 5 ft x 3 ft Robust Compost Bin for Your Public Space In this hands-on workshop, participants will be guided through the process of building a frame for a compost bin, lid and bottom included. Participants will work with materials to build the pile, and learn special chopping methods and techniques that help in turning waste into the soil you want for your garden.
Workshop C:   Where Schools and Communities Combine
Troubleshooting and Thriving at Community Composting- this includes pests, neighbors, the man, the stink, too much of this, too little of that, community support, more real life stories!