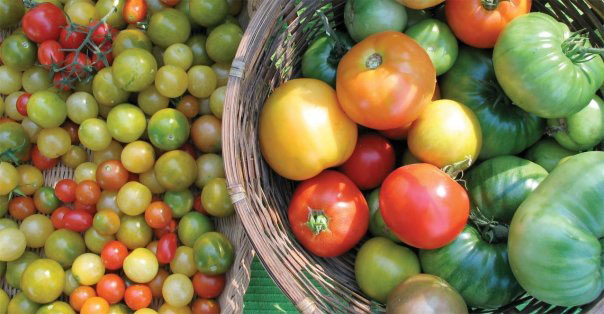 Community gardeners, please join us on May 6 for our Annual Spring Vegetable and Flower Seedling Distribution!
This season, the CCGA Resources committee has cultivated 28 varieties of Tomatoes! We'll also have eggplant, peppers, parsley, chives, hyssop, clary sage, brussel sprouts, cabbage, kale, broccoli, thyme, iresine, plectranthus, tradescantia, coleus, rudbeckia, salvia, reseda, digitalis, asclepias, ageratum, oxalis, marigolds, stock, lisianthus, geraniums, Mexican petunia, snapdragons, chamomile and dahlias for you to plant in your gardens.
Additionally we have varieties of giant Cannas for $2 each.
When: May 6 @ 10:00am
Where: Center for Green Technology @ 445 N. Sacramento in Chicago
Cost: $5 per garden
Please register in advance with Mamie at mamie@uic.edu by sending her your name, the name of your community garden, and your garden address.
Questions? Please email Mamie.
Helpful tip: please bring a couple of boxes for carrying your plants!