CCGA Seed Starting Workshop
March 4, 2017 @ 10:00 am - 12:00 pm
Free
Event Navigation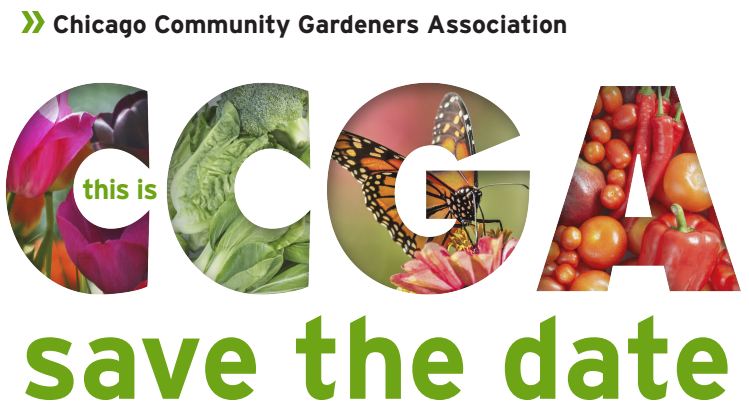 CCGA Resources Committee
Presents
A New Event for 2017!
"Begin the Garden Season with a Seed Starting Workshop"
Including: a Starter Kit and Vegetable Seeds for Your Community Garden.
We are putting together "starter kits" of twenty different kinds of 2017 vegetable seeds* carefully chosen and purchased by the Resources Committee from reputable companies like Johnny's Seeds. The Starter Kit also includes a booklet of directions, seed starting tray, and seed starting mix.
Nick Michaud of Westover Farms, an experienced horticulturalist, will talk about seed starting and give recommendations on growing each of the different vegetables included in the kit followed by a Q & A session. Additionally, participants will receive an array of donated seeds suitably qualifiedfor Chicago Community Gardens.
This workshop is open to Chicago Community Gardeners
(Your garden must be open and accessible to the public)
Saturday, March 4, 2017- 10 a.m. to 12 p.m.
The Center for Green Technology
445 N. Sacramento
Registration: FREE
Thanks to the great participation of Chicago Community Gardeners in last year's events!
We thank you, and as always the Resources Committee is committed to spending the money we
receive from you on helpful materials for your gardens.
Please email Mamie Gray at mamie@uic.edu (your name, name and address of your garden)ASAP as space is limited. (For quick questions, call 708-990-7939.)
*the Starter Kits include seeds for: spinach, sugar snap peas, zucchini, eggplant (2 types), beets, tomatoes (4 types),
peppers (2 types), cucumbers, kale (2 types), lettuce (3 types), snap beans, bush beans, pole beans, Swiss chard,
radishes, fennel, and a "Bee and Butterfly flower mix." One kit per garden.
Thank you to NeighborSpace for your help and support.